Jochen Fassbender
Sound art and the art of hearing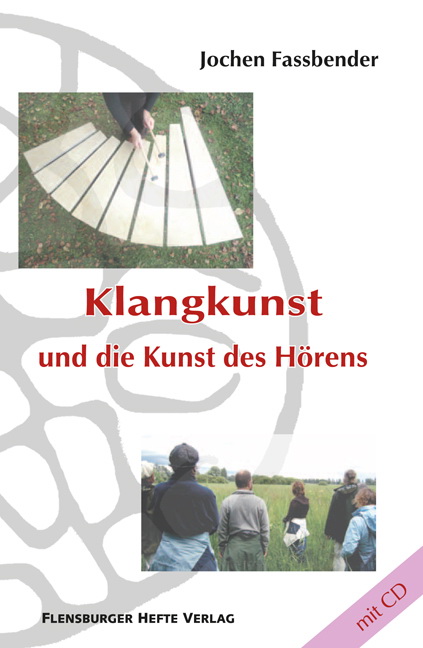 Flensburger Hefte Verlag, 128 pages, paperback, with CD, € 25,00
ISBN: 978-3-935679-92-3
>Here< the book can be bought online.
An infinite number of sound worlds are waiting to be discovered by us. Anyone who sets out with open ears experiences that the physical and the spiritual are directly connected. We can learn to re-perceive the world as well as ourselves. Jochen Fassbender has been working as a sound artist since 1989. He develops and builds new sound objects and gives courses and concerts. In this book he introduces his unconventional approach to the exploration of various acoustic sound possibilities. Can culture still serve as a guide in times of so many rapid ecological and social upheavals? And how can we contribute to a harmonization of the world? The author has dealt with these questions through his sound and audio art and described his findings in this book. On the accompanying CD you will hear free improvisations on the instruments
developed by Fassbender.